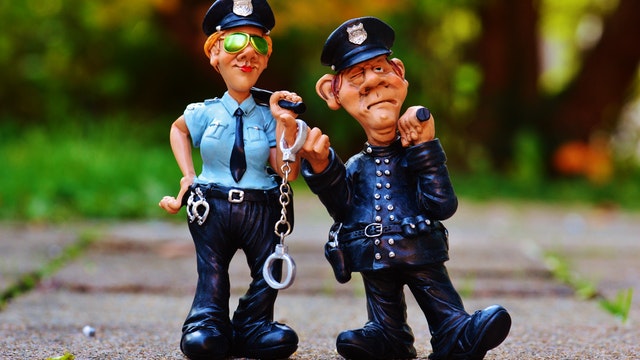 (Please don't fall for this Phishing Scam)
---
From The Office of UBA ATM CARD
PAYMENT CENTER HEAD OFFICE
178 AVENUE PAPE JEAN PAUL II,
01 B.P. 2020, COTONOU REPUBLIC DU BENIN
OUR-REF. BOA/BJ/04D/S3L19.
Attention Please
In accordance to the ORDER of the Dr. Larry Johnson, Director foreign Operation Dept. (BCEAO) the attachment consist the scanned copy of an active financial device called International Digitized Golden Electronic Visa Card, (IDGEVC) in your name. However,Your payment of $12.5 Million united states dollars has been electronically programmed into the above mentioned financial instruments which are briefly explain in a like manner as follows: Clarification on WHAT IS AN INTER-SWITCH ATM MACHINE: Is same as ATM Paying Machine, in other words it's a language used by bankers and it's also called cash-point.
1.) Accepting Visa Cards : Could be the best business decision you ever make. As one of the world's leading payment systems, Visa gives you access to a global community of customers and people spend more when they pay and withdrew with Visa cards instead of cash. By accepting Visa cards when the cardholder is not present, you can significantly expand your customer base and your profits.
Further on, We aim to ensure that the same high levels of security and convenience are available when cards are not present as when a
transaction is made in a traditional store. We have even created a service that validates Internet transactions and guarantees payment to
you, making the process safer for everyone involved and helping to increase shoppers' confidence in buying on-line via visa card
aforesaid.
2.) A Secure Future: The world is getting smarter, Visa (IDGEVC) chip cards are already a fact of life for millions of people. If your
point-of-sale or usage terminal accepts them, you will benefit from increased security, convenience and flexibility globally using visa
card. This Visa card allows you to pull out $10000 per day, in conversion to any currency precisely.
3.) The Visa Brand Is Changing: Over the next few years, Visa (UBA IDGEVC  ) cards and signage will move to a new, fresh look that is in tune with
21st century life. The revamp will make the Visa symbol more prominent, meaning extra business in your outlet.
Selling /Chopping Safely On-Line: Visa (IDGEVC  ) is already one of the most popular ways to chop and pay and withdraw cash easily via
electronic on-line. Now we have created a service that validates on-line transactions and provides merchants with guaranteed payment,
making Visa (IDGEVC  ) card transactions safer for cardholders and meeting financial urgency at your point of needs.
4.) A Hidden Opportunity: Visa (UBA IDGEVC  ) cardholders expect to be able to use their cards whenever they want and wherever they are including
for mail and telephone orders and shopping on-line on the Internet. Millions of them already use their Visa cards each day to make purchases by telephone or from their computer, buying items ranging from the weekly grocery shop to a new outfit or a holiday abroad. In fact, Visa (UBA  ) IDGEVC  cards are already one of the most popular ways to pay on-line and overcome financial urgency at any point in time, you can withdraw and transfer through the ATM visa card.
Having guardedly explain the use of visa (UBA IDGEVC  ) card, beneficiary are under obligation to transfer by Western Union the total sum of $199.00
representing visa card administrative charges as clearly detailed there-under:
1. Programming of Visa card $50.00:  and delivery fee is $49.00
Total Amount:$ 199
The above fee should however, be transferred by  Money gram within 48 hours
to the  protocol officers in the person of JUDE OBI
Receivers name: William Oke
Destination: Cotonou-Benin Republic
Question: Good
Response: News
Amount: $199.00
Upon receipt or your payment, your visa card of $12.5 million united states dollars shall be registered with DHL and all necessary shipment information such as the tracking number shall be subsequently forwarded to you within the next 2-3hrs, NOTE, your visa card has been programmed in the amount of $12.500,000.00 Million USD to match and inter-linked/ connect with the International visa card standard as such it should be in use within 7 working days from the date of programming to avoid dis value of the card. This is in collaboration with Central Bank Of West Africa called BCEOA ( http://www.bceao.int )the UBA Bank as approved see attachment of your ATM VISA CARD for more details.
Upon confirmation of the fee of $199.00, I shall forward the CARD PIN-CODE to you or by telephone, The card allows you to withdraw the maximum sum of $10000.00  per day at any cash-point.Should there be any question do not hesitate to contact Dr. James william   for clarification on the subject matter and his email  is (jameswilliams1689@gmail.com)
Enter your password
NEXT).
+229 98419954
Mr. James William
www."@plum.ocn.ne.jp
Sincerely,
———————————————————————————————————————————–
Has this hit your email box yet? (If so please Delete.)
---