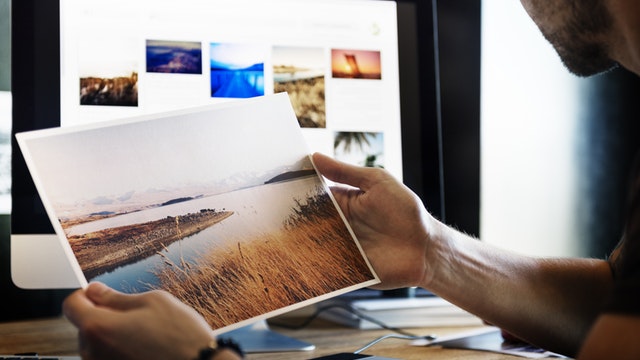 Everyone has a different learning style. Some people learn just fine with text. Some people learn better with pictures. But, everyone learns better with both words and images. That's why video is so popular. But, when it comes to adding images to your content consider where it's going to be, think about what you're trying to say, and who you're trying to convey it to.

Tips for choosing the right images:
Who Is Your Audience?
This is an important component. If you have created an audience avatar (and you should have done that) and you're using images with people, try to choose images that represent that ideal audience member you're trying to talk to.
If you're choosing an image that isn't a person think about what your audience likes in terms of colors, scenery, quotes, words, and what their values are. Also, think about what you're trying to teach them in your message. What are you trying to get them to picture in their head? Are you trying to make them excited, sad, or feel something else?
Using Images Properly
The other factor you must consider is how to use the images properly. First, make sure you're getting your images from a reputable source and that you're following their terms of service. You cannot grab any image from Google Search and use it. You also cannot buy any image from a stock photo site and use it however you wish.
Name the Image Correctly
Regardless of where you use the image, and especially when you use the image online on a website or blog, you need to use a good naming convention that takes into consideration search engine optimization, as well as your reader. In other words, the image should be named with a keyword and state what the image is.
Fill In the "Alt" Information
Alt tags are important in images for SEO but it's also important for your user because they may have a situation where they cannot download the image or see it. But they will be able to see the name of the image and the description (alt info) of the image. Be descriptive in the alt info that makes sense to the reader. Instead of just saying "red bird" state exactly what type of bird it is and what it's doing in the description if that is relevant to your article or other content.
Language and conversation aren't just about words. Make sure the images you use in your content, on your sales pages, and in your social media posts match what your text says so that it helps increase understanding of the information you're sharing rather than distract from the information you're trying to convey. Your audience will come away with a lot more understanding, and search engines will also find your images too and relate them to the content that you're sharing due to the correct use of keywords in the name and descriptions.