You can use in-content list building via your social media platforms too. In fact, you should be using every method you can to get more people to sign up for your email list. Your email list is truly a gold mine. No one is blowing smoke when they tell you that you need an email list. It really is a money maker if you build it with targeted subscribers who choose to be on your email list.
You can give yourself a raise whenever you want to if you have a targeted, engaged, and active list. Building it via the content you share on social media is a great addition to ensuring that you're also creating excellent content on your blog.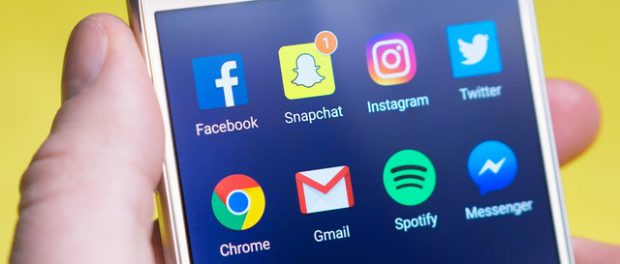 • Update Your Social Media Profiles – Most social media profiles enable you to put links in them. Include links to your opt-in landing pages, especially if you've created pretty links that give the audience an idea of what's included. Some people believe you should create a special landing page for each audience to increase conversion rates.
• Use the Right Technology – Today there are many automation software programs that you can use to help increase the effectiveness of your social media marketing activities. While you want to avoid trying to automate engagement, automating posting of your blog post content, and other promotional content is a great idea. Look at Missinglettr.com for a good choice.
• Use Direct Calls to Action – Don't be shy about promoting your opt-in offers on social media anytime you want to. Tell them directly to "get this free offer" or you can also share each blog post that you publish that has the free offer mentioned within it.
• Use Automation Features in Facebook & Messenger – Some of this technology is new so there are mixed feelings about it. But, so far, the results people are saying they're getting is compelling, so you may want to consider the automation features that Facebook offers business pages. Look under Settings to automate responses to your audience through messenger. Then also look at scheduling features on FB for sending messages to the entire group.
• Share More Than Once – Don't share anything just once on social media. Share with various headlines, change up the blurb, switch the images, and share each promotion more than once throughout any given day. Plus, if it's evergreen, share it periodically throughout each week, month, and year.
• Test & Track – Use all the analytics that you have access to in order to find out if you are progressing as you wish. If anything seems to be working, do more of it. The things that aren't working try to improve or let go.
By using every social media platform that your audience hangs out on, you'll start to see bigger results in your list building efforts. Using software to help automate some of this will also help you get more done. Don't overwhelm yourself though, you can focus on one or two social networks at a time as you perfect your promotions, marketing, and offers.